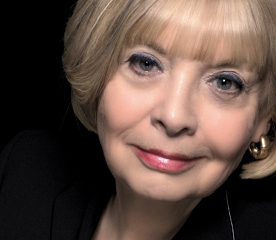 Growing up in the suburbs of New Jersey, I was introduced to a number of sports. My father taught my older brother, Howard, and me how to roller skate, ice skate, swim, and ride a bike when we were young.
I now realize that my father was at the forefront of the home gym movement. In the 1950s he set up a rowing machine, a chinning bar, and hand weights in the basement of our house. My brother, who was recovering from polio, exercised with him. However, as a girl in that traditional decade, I was not encouraged to try the machines and the weights. In fact, it took me another 40 years to get involved in strength training.
I was always quite short and loved candy and cookies. From the time I was 10 until I started to smoke at the age of 16, I was self-conscious about my weight. For the next 20 years, I controlled it through a combination of smoking, dieting, and diet pills.
My mother and her two sisters were also obsessed with weight — their own and that of their three daughters. When I went away to university, I took a black coat with me: Whenever I gained weight, I wore it when I got off the plane to meet my mother.
When I stopped smoking in 1980, I gained 25 pounds. For the next 15 years, I tried to lose the weight through aerobics classes, swimming, skipping meals, and all kinds of diets — with little success.
As I entered my 50s and menopause, I knew I had to change my eating habits, find healthier tools for dealing with stress, and discover new ways to relax.
When I started to work full-time at a YMCA Business Centre near Toronto in 2002, I received two free YMCA fitness memberships — one for me and one for my husband, Peter. At the age of 57 I joined a Saturday YMCA run fit class and started to jog.
Jogging, walking, and weight training became my passion. From 2002 to 2010 I trained for, and completed, ten 5k runs, three 10ks, 10 half-marathons, and two full marathons.
During that time I also watched my mother fight chronic pain due to osteoarthritis and gradually lose her mobility. When she died in early 2009 from Alzheimer's disease, she was bedridden. This gave me an added incentive to keep moving. I vowed I would increase my core strength and flexibility through a more disciplined fitness program.
Today I am 20 pounds lighter, and, through weight training and walking/jogging, I have totally transformed my body. I am proud of the way I look and now realize this is the best me.