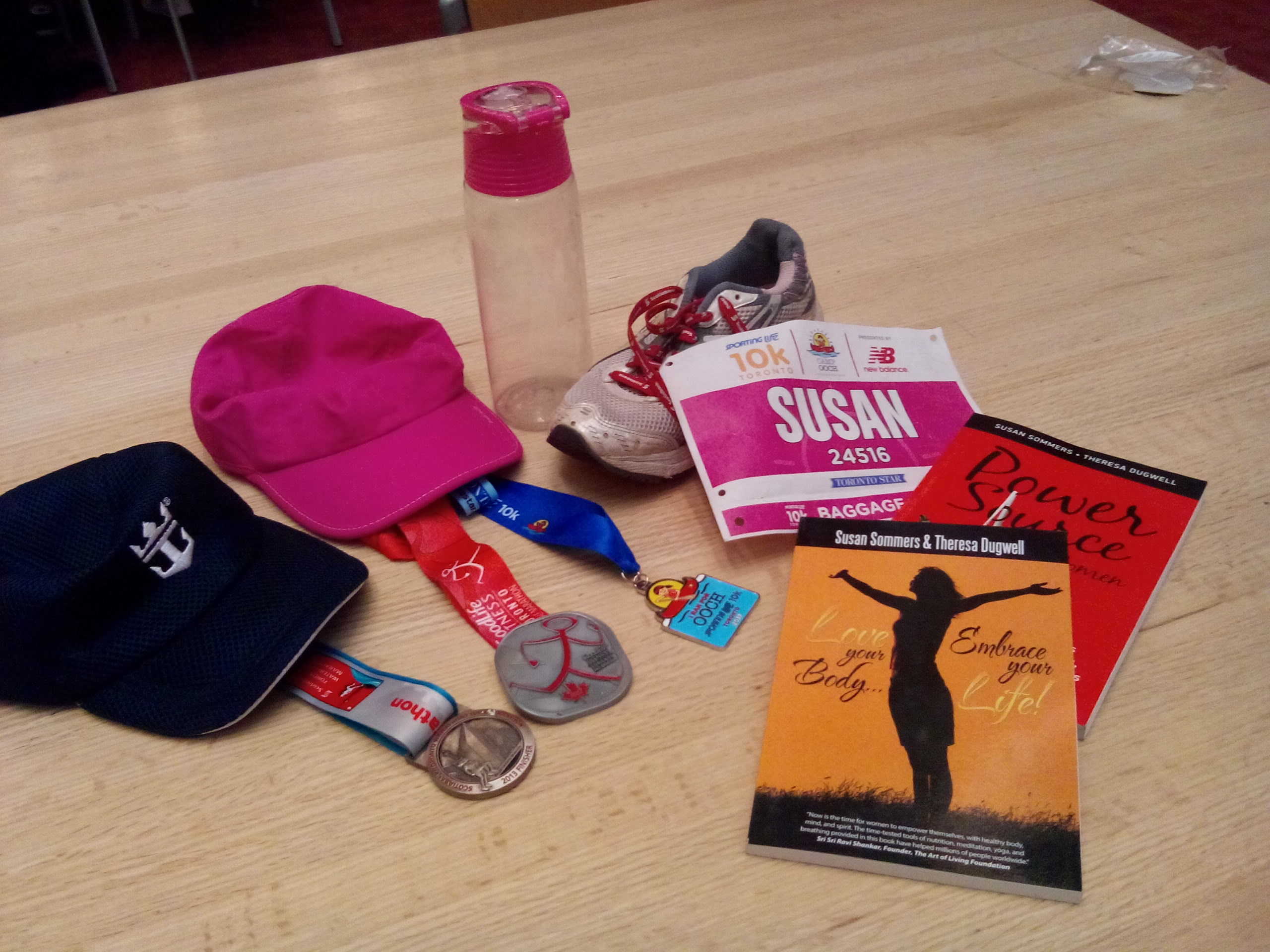 Designed and delivered in half-day, one-day, two-day and weekly formats  and includes a comprehensive workbook.
In-house training or retreats Lunch and Learn sessions ½ day, full day, two day, and weekend programs
Includes pre-program survey of participants. Includes customized workbooks.
UPCOMING COURSES
Walk for Success, Ryerson University, Continuing Studies, 50+ program, CSHW 100, online, September, 2021.
An 8-week Training Program for a 5k virtual or in-person Walk Race
Join award-winning Fitness and Lifestyle Author and Expert Susan Sommers and Personal Trainer Deb Kozlowski for our 8-week WALK for Success training program, designed to inspire, motivate, and guide participants to achieve success. The course combines   theory with tools, techniques and practice and the chance to join Susan Sommers and Deb Kozlowski in a 5k Walk race and to cross the finish line. The program provides a gentle, friendly way to stay healthy, care for your body, and achieve new  goals, with the support of a group.
EACH WEEKLY SESSION INCLUDES:
A 30-minutes workshop with Fitness and Health Author Susan Sommers.

Susan features a different theme each week related to health, fitness and self-care from her new book, Love Your Body…Embrace Your Life! (Hay House Publishing, 2016). Gain the motivation you need to change; create an accountability team; analyze your habits; develop new routines; set and achieve measurable goals; create a Weekly FIT Action Plan and Training Log; acknowledge challenges and overcome obstacles; and celebrate your successes.
A 30-minute training session with Personal Trainer Deb Kozlowski. Deb provides the professional knowledge you need to achieve your goals, including tips and information related to walking mechanics, strength, and flexibility. The sessions incorporate joint- friendly moves to improve cardiovascular health, balance, and posture. Weekly sessions include a 30-minute practice walk, led by Deb, to implement the strategies, tools and techniques covered each week.
A 30-minute discussion session with course participants about their own fitness journey and the course topics.
ABOUT DEB KOZLOSKI:
Toronto-based personal trainer Deb Kozlowski is the founder and owner of Deb K. Fitness, and she works with men and women of           all ages to reach and surpass their health and fitness goals. Deb has been involved in the fitness industry since 1996, as a CanFitPro certified Personal Trainer Specialist. Deb is also a Tour Leader for Womens Travel Network and she leads trips to Tuscany.
Deb is committed to working closely with her clients, so that they remain functional as they age. She focuses on balance, strength, and flexibility in her practice – the three elements that decrease with age. Her practice has also been expanded to include "Pre-hab" and Re-hab" for hip and knee surgery.
COURSE DETAILS
Mondays, September, October, and November, 2021.
8 sessions, 90 minutes each
Course Time: 3:00 – 4:30 p.m.
Course includes workbook, Journal, and exercises.
For more information, contact Mena Carravetta, Program Coordinator, Programs for 50+ and Community Engagement, The G. Raymond Chang School of Continuing Education, Ryerson University: 979.5000 ext. 553850 or mena.carravetta@ryerson.ca
"Fantastic! A sharp cookie! Motivating! Inspiring! The course is absolutely unique. I'm so happy to have been part of it. I just wish it could have gone on, even just once a month."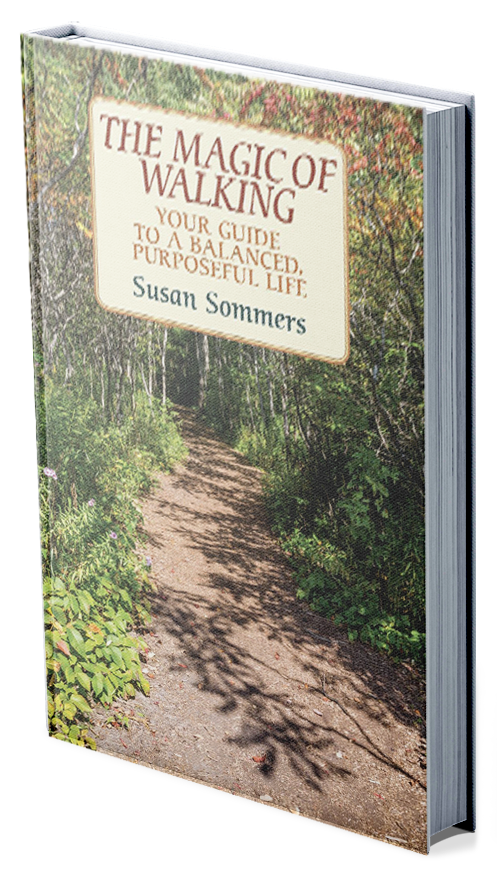 The Magic of Walking: Your Guide to a Balanced, Purposeful Life
This book is part memoir and part walking strategies and tools. Author Susan Sommers takes us on an incredible journey that started in June, 2020, when she decided to virtually walk the 778 kilometre el Camino de Santiago during the COVID-19 pandemic.
My book is now for sale online through Amazon internationally.